A remarkable 92% of Institute of Applied Agriculture (IAA) students are hired for a job in their field as soon as they complete their certificate.  For some of those students who don't jump straight into the job market after two years, continued studies at UMD keep them busy.  These are the students who go on to pursue a bachelor's degree in the College of Agriculture & Natural Resources (AGNR).  Some apply for undergraduate admission upon finishing their two-year IAA certificate; others apply after their first year as Agriculture Forward students.  Regardless, many of these students engage fully in the college experience while earning two UMD credentials.
The university's Ag Forward program began in 2014 and has been growing ever since.  Its students graduate with a Certificate in Applied Agriculture as well as a bachelor's degree within AGNR – and can do so in four years.  Ag Forward is reserved for recent high school graduates, many of whom apply directly to the program after learning about it at an IAA open house or from a friend.  Some students, though, hear about the program from UMD's Undergraduate Admissions office which identifies talented applicants and offers them the Ag Forward route.
Mason Banner admits that he was not particularly interested in Ag Forward when the program was offered to him in 2017.  "But after going through it," Banner explained, "it's been a complete lifesaver for me because it was a very seamless transition into college."  
The ease of transition resulted in part from living on campus during his first year as an IAA student.  Banner says this exposure to college life got him off to a solid start.  He adds that he lived "a pretty normal life as a college student," although he did have some initial difficulty explaining his unique academic program to other students.  As it turns out, Ag Forward's unique qualities are ones that Banner cherishes.  "The IAA classes are a lot smaller," he explained.  "They walk you through everything.  I didn't have much trouble jumping into the university, and [Ag Forward] probably made it easier because… kids coming straight from high school don't get that added semester or two of living on campus and taking [classes]."  
His immersion into campus life made it easier to pursue extra-curricular activities, including the sport of ultimate frisbee.  Banner became a starting player on the Maryland Men's Ultimate Disc Club, and he competes in numerous tournaments throughout the mid-Atlantic each year.  As a first-year IAA student, his team was ranked in the country's top 20, which earned them a spot in the national tournament.
Cameron Smith, who enrolled in the IAA in 2016, found her extra-curricular calling through dance.  When the sustainable agriculture student wasn't getting her hands dirty in soil during her first year at the IAA, Smith put on ballet slippers with a student-led dance organization.  Now, she says, "I am the executive director of the dance company Ballet Company M."
Smith's ballet success is matched by her academic endeavors.  She completed her sustainable agriculture certificate as a traditional IAA student, immediately followed by applying to AGNR.  Smith expects to finish her bachelor's degree in Environmental Science & Technology – with a concentration in eco-system health – in Fall 2020.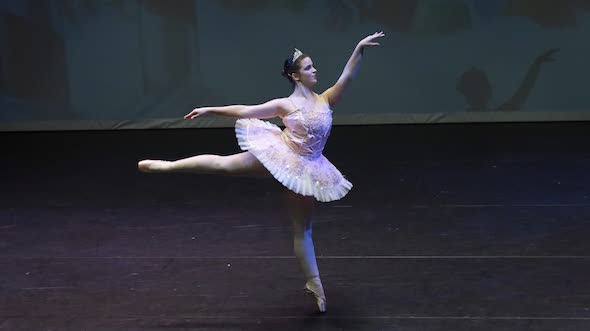 Jack Colbert is another student who earned a campus leadership role while working toward his certificate and degree.  He joined Sigma Chi fraternity as a first-year Ag Forward student in 2017, and last year he took charge of the group's signature philanthropy event – Derby Days.  As his fraternity chapter's leader for the annual fundraiser, Colbert raised a record-breaking $56,000 for the Children's National Medical Center in Washington, D.C.
Colbert says he's been able to juggle so many college responsibilities because of what he learned during his early days at the IAA.  Like all first-year Ag Forward students, he had to take 30 credits and earn a minimum GPA of 3.0.  Colbert says those requirements were daunting at first, "but once you get into the flow of things and learn how to manage your time, it really wasn't difficult.  Right now I'm sitting at a 3.7 overall GPA (and a 3.9 in-major GPA), so just getting the hang of how to do well in college was everything I needed." Colbert is on track to complete his certificate (Sustainable Agriculture) and degree (Environmental Science & Policy) in four years.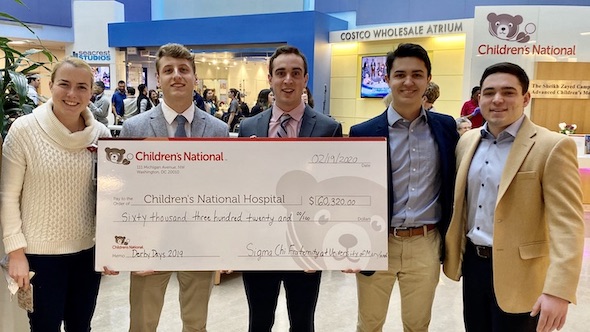 Also finishing in four years is Ag Forward student Monica Martin.  Within that time frame, she managed to complete a study abroad program in Denmark as part of her environmental science degree.  Martin's overseas studies included an impromptu lesson on sustainable agriculture while visiting a Danish farm.  Martin says she knew exactly what the farmers were talking about thanks to her IAA coursework in sustainable agriculture.
Alyssa Steele traveled to a different corner of the globe as an Ag Forward student.  She recently returned from UMD Education Abroad's "Peru: Medicinal Plants of the Amazon" course.  Steele's time in Peru included horticulture studies (i.e., looking at plant adaptations in the rainforest), which fits well with her Ornamental Horticulture concentration at the IAA and her Landscape Architecture major.  Steele says the workload required to graduate on time is challenging, "but there is great benefit in having a close-knit community such as the IAA to hear about many great internship and job opportunities."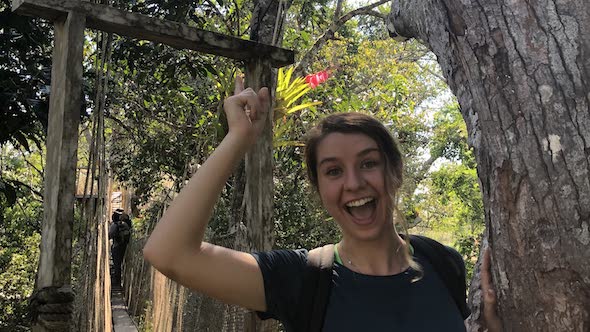 Steele adds that she found her IAA advisor to be the most thorough advisor at UMD in ensuring on-time graduation.  Steele is not alone in this experience.  Banner says that he seeks guidance from his IAA advisor before anybody else on campus.  He says that his IAA advisor "will always be able to actually know what I'm interested in and actually know what I want to do… This has been a nice place I can go back to [where faculty are] answering all my questions and I'm always feeling welcome."
All of these students credit the IAA with helping them prepare to fully engage in their college experiences – athletic, social, cultural and academic – which have contributed to their broader success.  Just ask Smith, who was recently accepted into the AGNR Undergraduate Honors Program: "My [AGNR] advisor said one of the things that stood out [in my application] was my well-roundedness."